Progress School of Motoring established 1998 by Andy Henchcliffe D.V.S.A.A.D.I (cars).
Based in Swadlincote, we provide driving lessons in Swadlincote and all surrounding areas.
Taking your driving lessons with us will help you pass your test efficiently with a structured course tailored to your needs and requirements.
A fully qualified driving instructor.
With 21 years instructor experience. 
Giving expert, friendly tuition. 
Achieving a high 1st time pass rate.
Help and advice with your theory test
Free course handouts: learn faster/forget less with these
Your choice of lesson length: 60, 90 or 120 minutes.
Free, flexible pick up & drop off in & around local area
Dedicated one-to-one tuition
High Discounts for block bookings
Dual controlled, air conditioned car for your comfort & safety
Special offers & discounts.
Benefit from Pass Plus & motorway lessons.
Swadlincote
Burton on Trent
Ashby
Woodville
Linton
Repton
Willington
and all surrounding areas.
We cover the DVSA syllabus including various training techniques (client centred, coaching etc as required) to help you not only pass your test but be able to cope with todays overcrowded roads and become a safe driver for life.
We will also show you how to drive in an eco -friendly manner which ultimately will help you save on fuel costs throughout your life.
Andy Henchcliffe initially trained to become an instructor in 1996 with BSM (British School of Motoring) before gaining further experience with I.D.T ltd ( Intercounty Driver Training);- moving onto becoming proprietor of Progress school of Motoring in 1998. His years of experience can help you pass your test.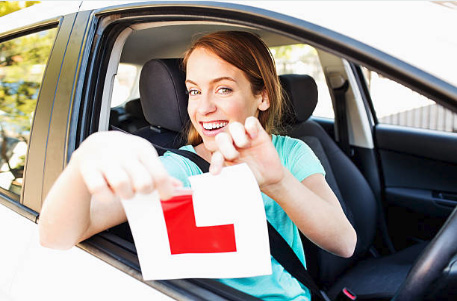 You will benefit from the Progress School of Motoring method of learning to drive which will help you to become a safe, responsible and efficient driver. You will find your time with us to be challenging yet supportive, moving along at a pace that you feel happy with.
Call 01283 211569 now for details of how we can help you to pass your test and become truly independent !
When you choose Progress School of Motoring you'll not only be well on the road to passing your test, but you'll become a confident, responsible and economic driver, saving you £££s over the period of your driving lifetime.
We'll make sure you are prepared, gaining as much experience as you require before you take your test. When test day comes around you'll be ready, and confident that you have all the necessary skills and a great chance of passing.
£45
2 x 1.5 hour sessions. Equivalent to only £15 p/hr)*
1 Hour Trial Lesson
£20
An alternative for pupils not able to commit to 3 full hours*
1.5 Hour Lesson
£36
equivalent to only £24 p/hr
2 Hour Lesson
£46
equivalent to only £23p/hr
Block Book 10 Hours
£220
10 x 1 hour lessons (payable on 1st lesson of the block of 10)
Pass Plus Course
£150
Full course - 6 hours usually split into 3 sessions
Motorway Training
£55
2 hour session ( inc. travelling time to motorway)
Reduce your lesson prices further:- introduce a friend and receive a 1 hour lesson for only £15 (valid once friend has undertaken 5 lessons)
*PLEASE NOTE:- unfortunately we are unable to offer the 1st 3 hours for £45 price (or £20 trial price) to experienced learner drivers who come to us from other schools and/or are nearly at test standard, ie only requiring a small amount of lessons. Availability of the offer will be at the discretion of Mr A. Henchcliffe in the event of such enquiries.